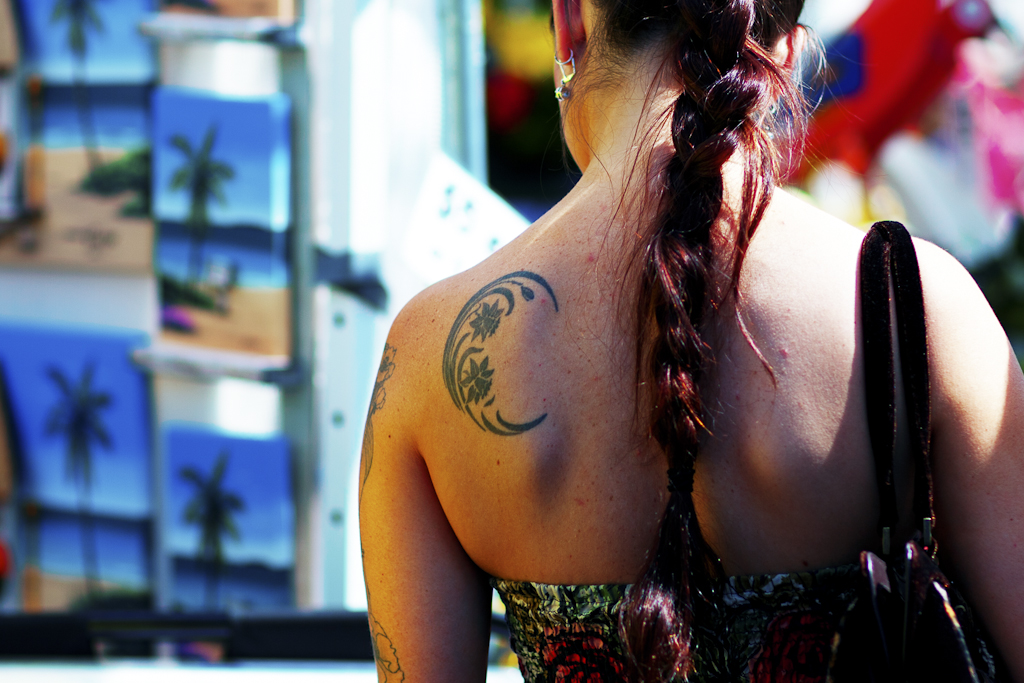 My wife and I attended this year's Coconut Grove Art Festival (February 19-21)  in, um, Coconut Grove, Florida (like, duh). Besides the sweltering heat (I know you guys up north are feeling sorry for me now [smile]) and the VERY expensive selection of food and drinks, we found………art. All sorts of art from sculptures to paintings to photographs to……sculptures….and stuff. Anyway, there were some mediocre art and then there were some outstanding art. I know, it's my opinion or, shall I say, my own subjectivity.
I'm the kind of person that likes the simple, the symmetrical and the whimsical. I also like art that exhibits patterns or that portrays a story. But even this description can have many meanings. My wife has a similar description of her art, but we apply it to radically different works!
On a different note, we met up with a professional photographer that SWEARS by film. Granted, film is good, but his argument (subjective argument, I might add) of why film is better than digital didn't quite hold up to what we've seen. He mentioned how you can tell the difference between a movie shot entirely digitally and one shot with film. I think back to the current season of House, MD which is shot entirely with Canon 5D Mk II DSLRs (the "D" stands for "digital" [smile]) and the look is like film. Yes, there is post-processing to make it look like it, but the fact is, nobody can tell.
[Back to art]
Here are some of the "interesting" works that we saw. You be the judge of it.