Yes, I'm aware that it is "dog eat dog world", but in this case I am talking about dogs and how they see the world. Ok, maybe not how dogs see the world, but definitely how I see the world in black and white.
I love black and white (B&W) photography! So much so that I imagine what a scene would look like in B&W before I press the shutter. This is why I'm always looking around while I walk the parks or drive around: to get a sense of what I can take a picture of and what I can devoid of color. B&W photos are more intriguing to me than color. They make you think about what the author of the photo is conveying. I think it's because throughout the years, B&W photography was prominant. You can tell an era by the B&W-ness of the photo. For example, sepia tone can be associated with the turn of the century (the 20th century, that is). So when I see a scene that is very formal and ornate, I would convey how I feel about that scene using something like sepia, as in this photo: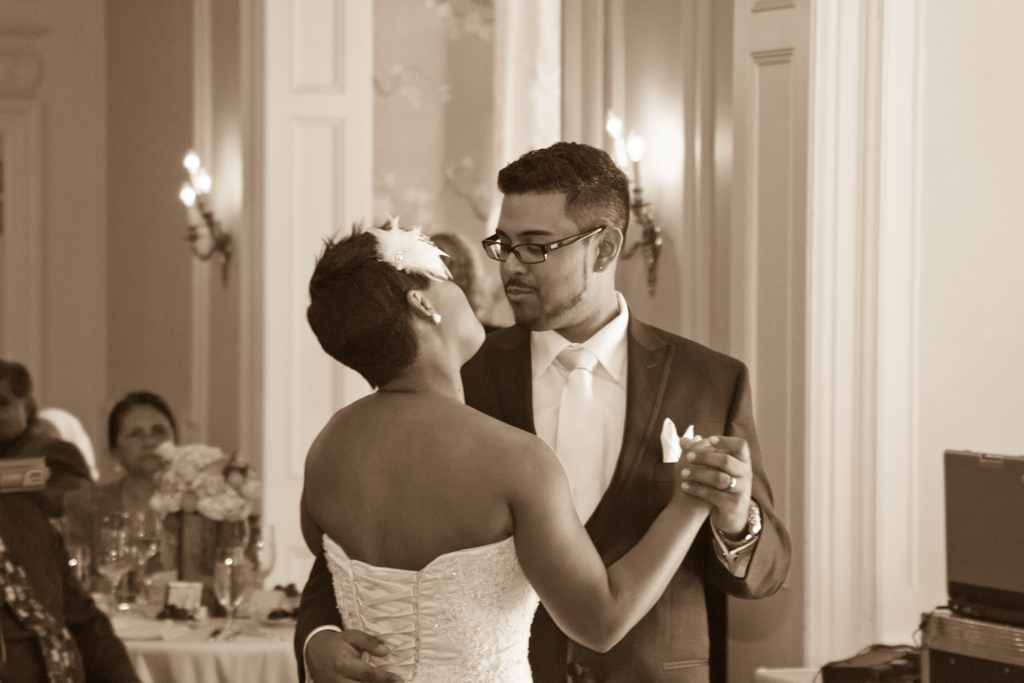 Farah's dress and hair piece added more weight to what I had in mind. Oh, and my son-in-law, Phil, also helped by being debonaire. <shrug>
In a recent shoot (as recent as yesterday <smile>), I took several pictures of my daughter, Alfre (pronounced "Al-free") in "Faux Paree" (fake Paris). I've had these images in my mind for a while now and I was able to realize them during this shoot. Here's the original of one of the outtakes during the shoot: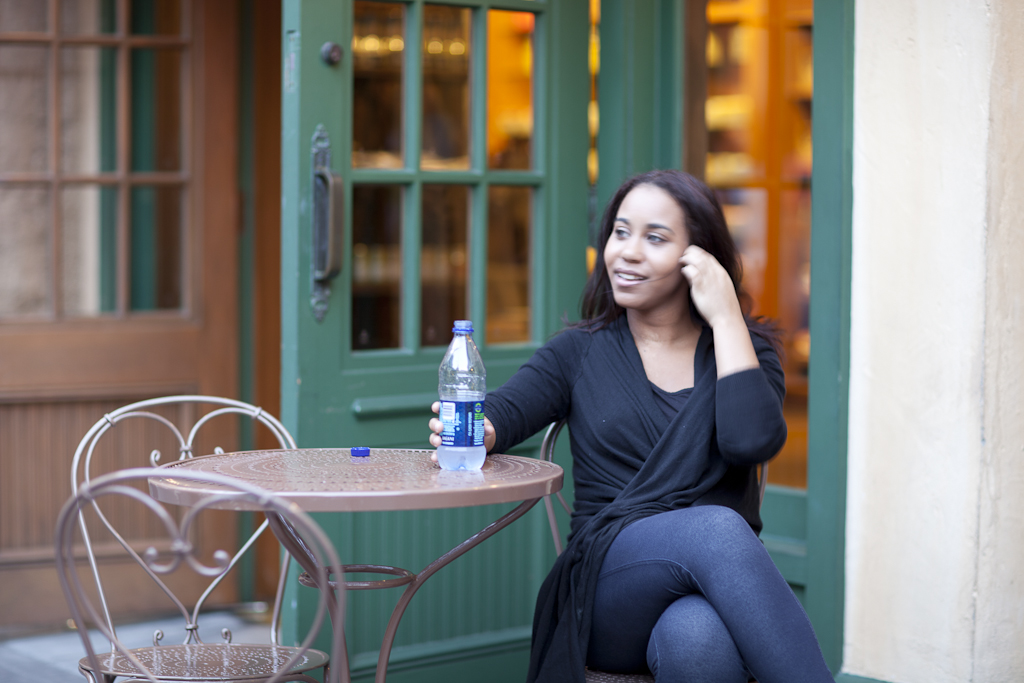 Nice color photo, I must say. You can see some motion blur on her left hand. That's ok. It will add more to the effect that I have in mind. My doggy-ness tells me that this scene needs some "Breakfast At Tiffany's" inspired motifs. I processed the photo through Alien Skin Exposure 3, using the Afga APX 100 film setting which adds some film grain and high contrast (not too high since I wanted some detail in the shadows) and a bit of vignetting for that dreamy look. Here's what turned out.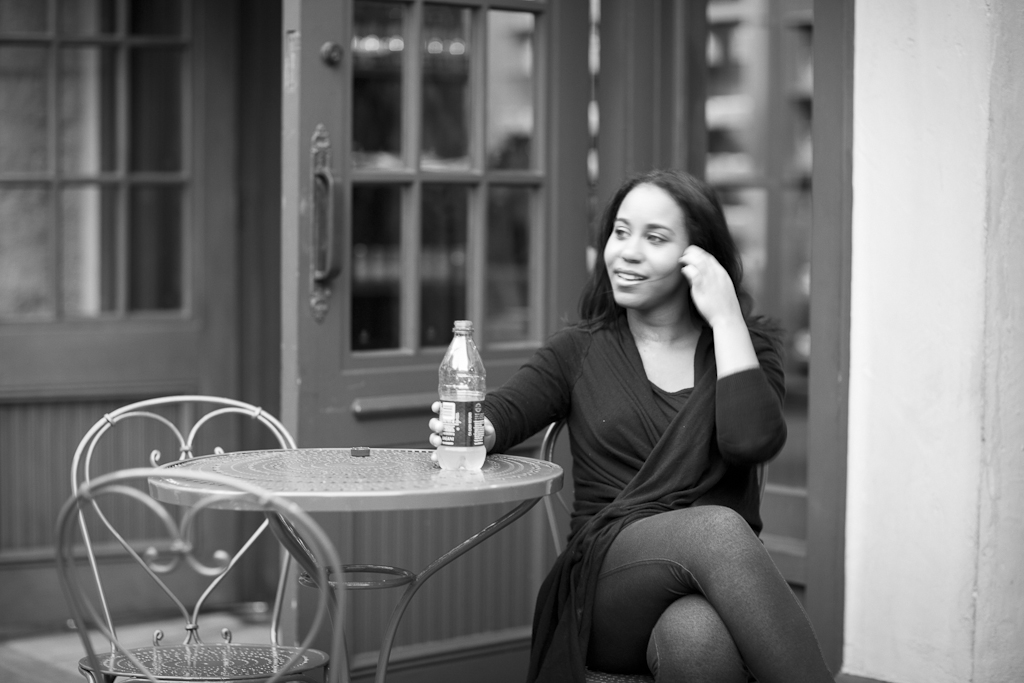 Here's what it would look like had I gone "Audrey Hepburn" on the photo: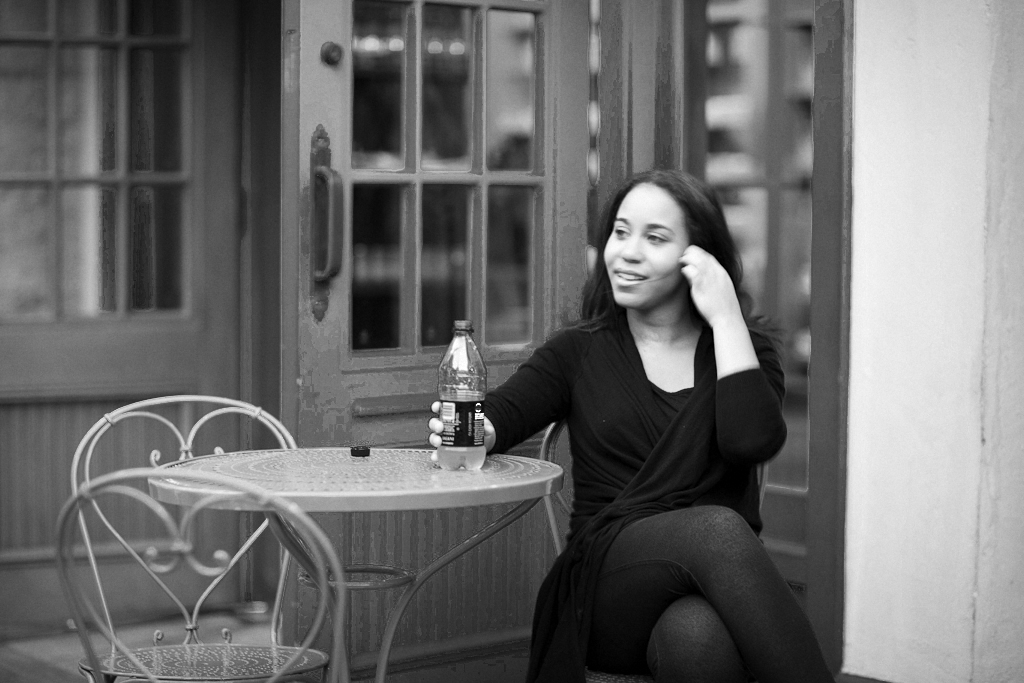 Different feel to the scene. Mull over it. Just for comparison, here's a scene from "BAT":