Yesterday was an interesting photo day.
My wife and I cruised downtown Orlando to take pictures and run some errands. At one point she suggested to go the location of a wedding we are going to shoot in a couple of weeks, to take a look at the lighting since we were near by and near the time of when the ceremony will take place. After taking many test shots for planning which includes this impropmtu pose by her (she didn't notice that I was still shooting),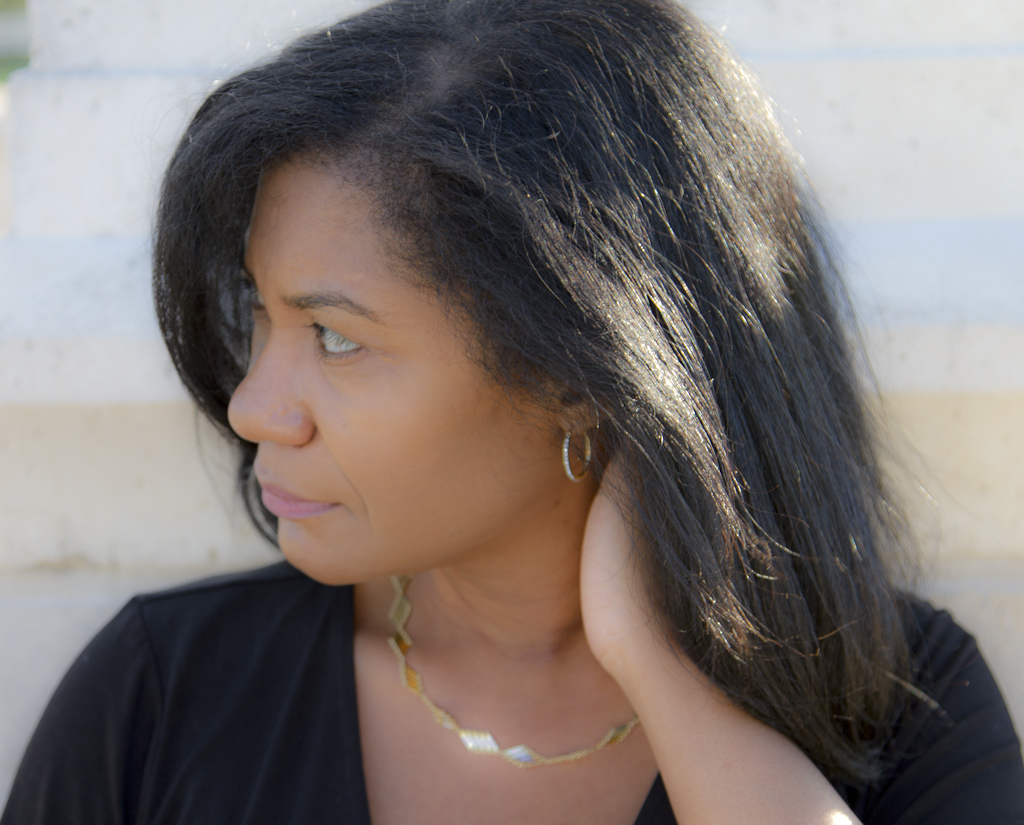 a young couple (brother and sister) came to where we were shooting. The girl was formally dressed (I believe it was prom or homecoming) and the brother had a point and shoot to take pictures of her for her event. I watched while the brother tried posing his sister and decided to lend a hand. After accepting my offer, I was able to pose and shoot a few portraits that I, later on, sent to them (as of this writing, I haven't heard back from them).
After my shooting, my wife's shot, prom girl's photos, etc. we were surprised by a huge splashing sound from the fountain behind us. Three dogs jumped into the fountain chasing a ball. I was able to turn around and, having my finger already on the shutter button, was able to catch the following image (cropped to exclude the owner):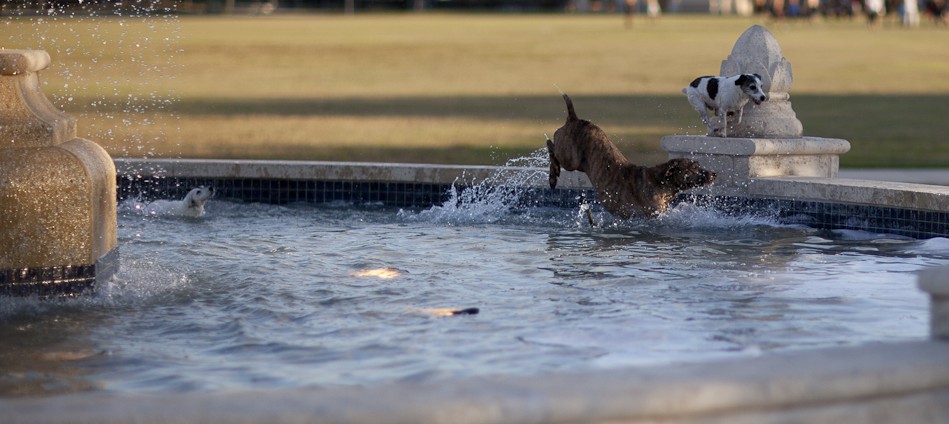 I actually took two consecutive shots. This was the more interesting one. The Jack Russell on the right side of the image was running along the edge of the fountain and managed to continue running right over the small ledge without missing a beat! The other Jack Russell (left of photo) managed to swim across the fountain. These dogs were focused on that ball!