Every wanted to make a change in your life that you had to do something drastic to make it happen? Well, I did. After you hear what it is you may not think it's "drastic", but it was to my mind at the time I thought of it.
I woke up yesterday thinking that I need to fully commit my time to photography so I decided (here comes the drastic part) to start shooting every "interesting" thing I see. Sort of like other photographer that Tweet EVERYTHING they take pictures of regardless of the "interesting factor". They post things like "I shoot this dog poo with my Canon 1Ds Mark III, using the 100mm f/2.8L Macro at a distance of 3 inches. See how the macro lens picks up the detail?"
No. This blog is not about that. I will NOT use a macro lens for a shot like that! I'd use a telephoto zoom instead! Anyway, I'll try to provide interesting or appealing images like the one below which I took the morning of (that kinda rhymes).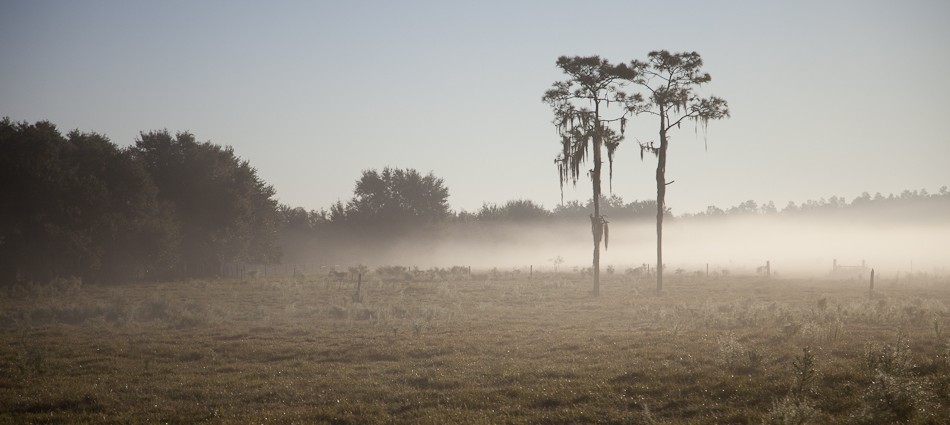 This image of trees in fog was taken on my way to work. There was more fog around the trees, but by the time I realized that I wanted to take the picture (about a mile down the road) the fog had started to roll away to the right of the photo when I doubled back. It still is an interesting photo to me. What do you think?
Photo taken with Canon 5D, 24-105mm f/4L IS at 100mm, aperture f/4, ISO 200, shutter 1/4000 sec, WB 4900K.