Photographing silhouettes is not a really a practice that I carry out. However, during a wedding last Saturday, I was asked to shoot a silhouette of the bride and groom. So I thought to myself "Huh! I wonder how many times will I have the opportunity to shoot a silhouette?"
So my wife and I flew to the Serengeti Plains in Africa the next day (actually, it was just a short drive to Busch Gardens in Tampa, but one can dream, eh?). While traveling in the safari, we spotted a herd (if you want to call it that) of gazelles (or whatever) on the horizon during sunset (a spectacular view this time of year!). I was using a borrowed Canon 70-200mm f/2.8L II with my Canon 5D and was able to take this shot from the fast moving vehicle: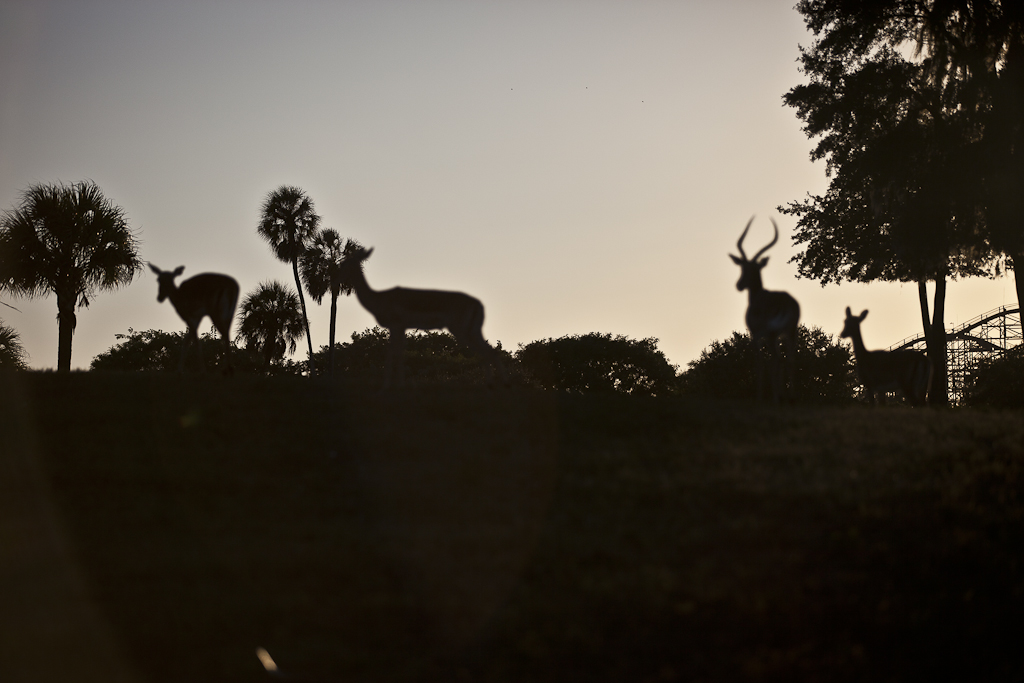 Ok, maybe the vehicle wasn't moving THAT fast (steam locomotive at 15mph) and the rollercoaster track on the right of the image doesn't help with the fantasy either. You get the idea.