Today I got a hair cut. Actually, it was just about an hour ago, but since I had my computer with me and I hadn't had any breakfast, I decided to sit at a fairly remote wifi-enabled coffee shop that "starts with bread", and blog about it. Only because I wanted to present to you some images. Actually, it's only one image, but processed in three different ways. You see, I was waiting for my hairdresser (whom I met a few years back and who effortlessly and efficiently makes my hair look good) and I noticed the lighting coming into the salon and how it fell onto the client already on the haut seat. So I went to my car and got my bag and took a few frames with the Fuji X-E2 and the 35mm lens, and one with the 18mm.
Though all the images have nice lighting, the folowing image (the featured and ONLY image on this post), is le moment décisif (Henri Cartier-Bresson would be so proud). In fact, using the X-E2 with the 35mm is sort of un hommage à Bresson.
In any case, I couldn't decide whether to process this photo in color or in black and white, so I did both. You can vote on the "better looking one". I'm sure it will be split between the Egglestonians and the Bressonians.
Here's the original shot: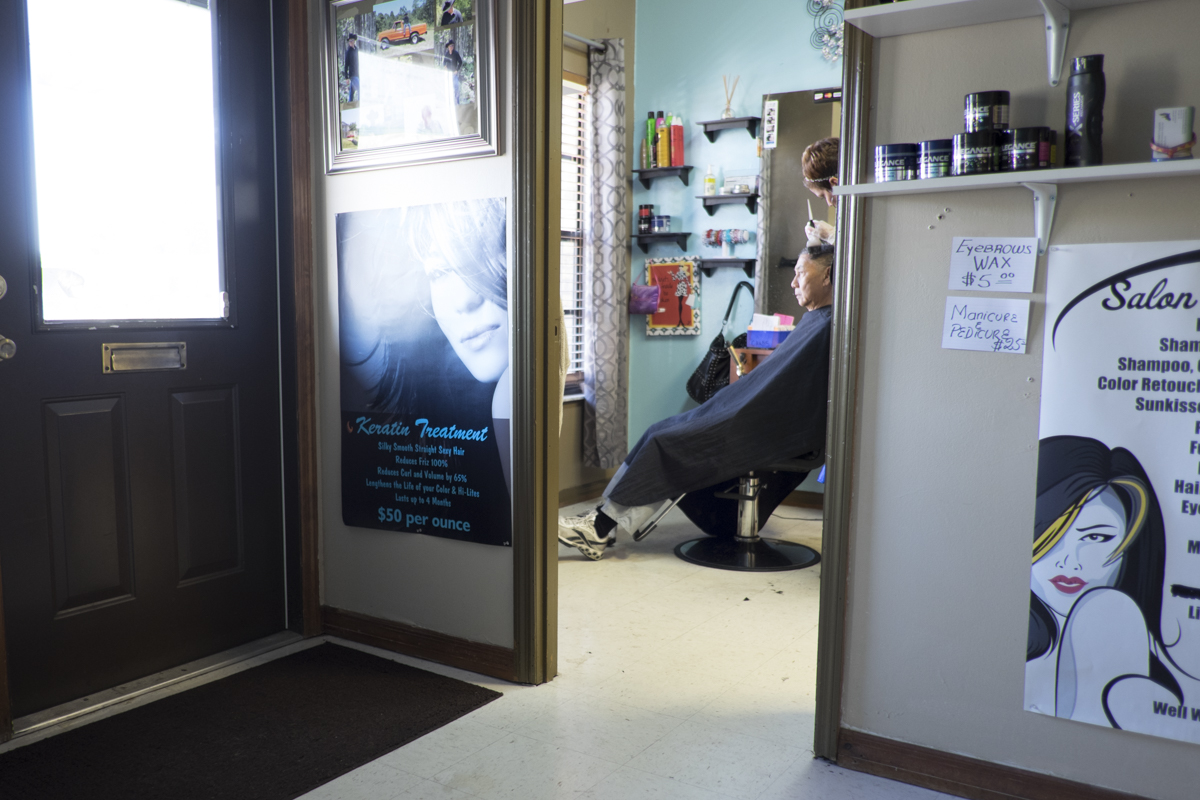 Out of the camera, it looks nice and most people who snap away casually would be satisfied with it, but, as I mentioned before, there shouuld always be a photographic process to every image no matter how or with what it was taken. In all honesty, I was biased towards the monochrome even before I pressed the shutter, but the color image struck me as well. So I applied a Velvia preset to it: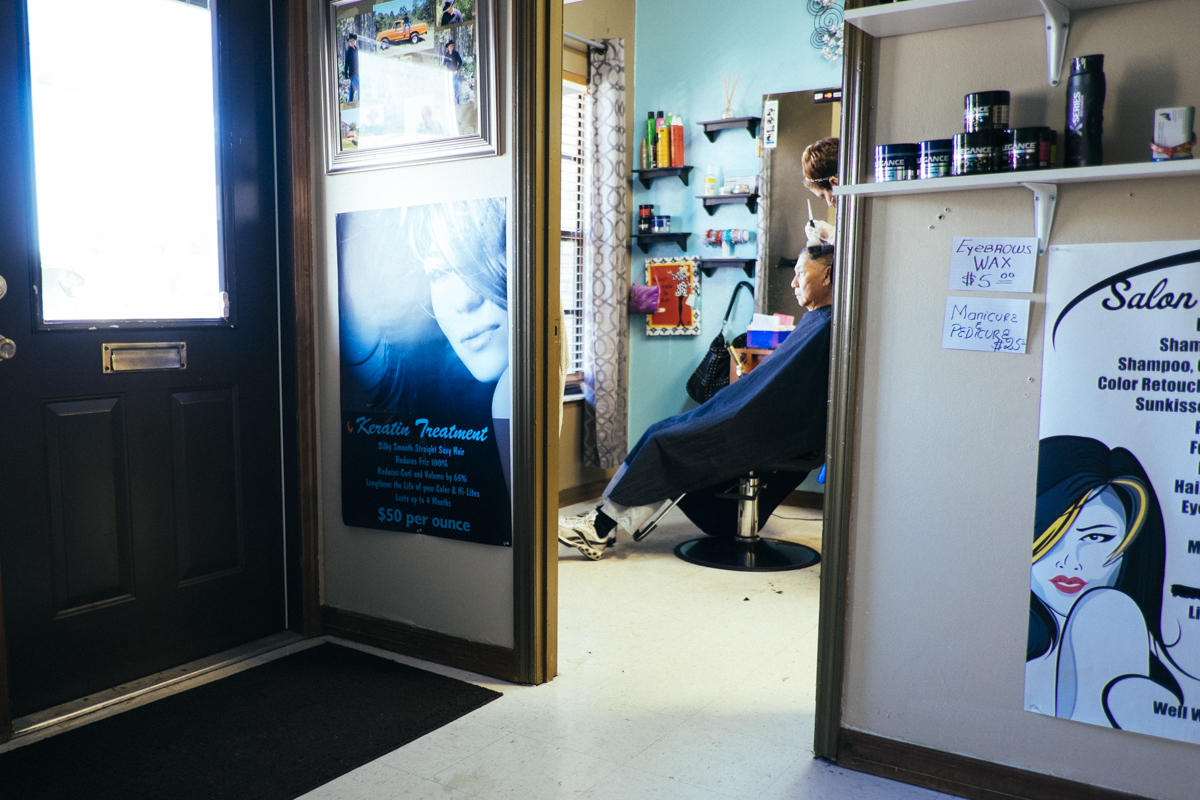 which I find has nice contrast, but it's a bit cool. It does, however, make the colors against the back wall stand out. And finally, the monochrome version: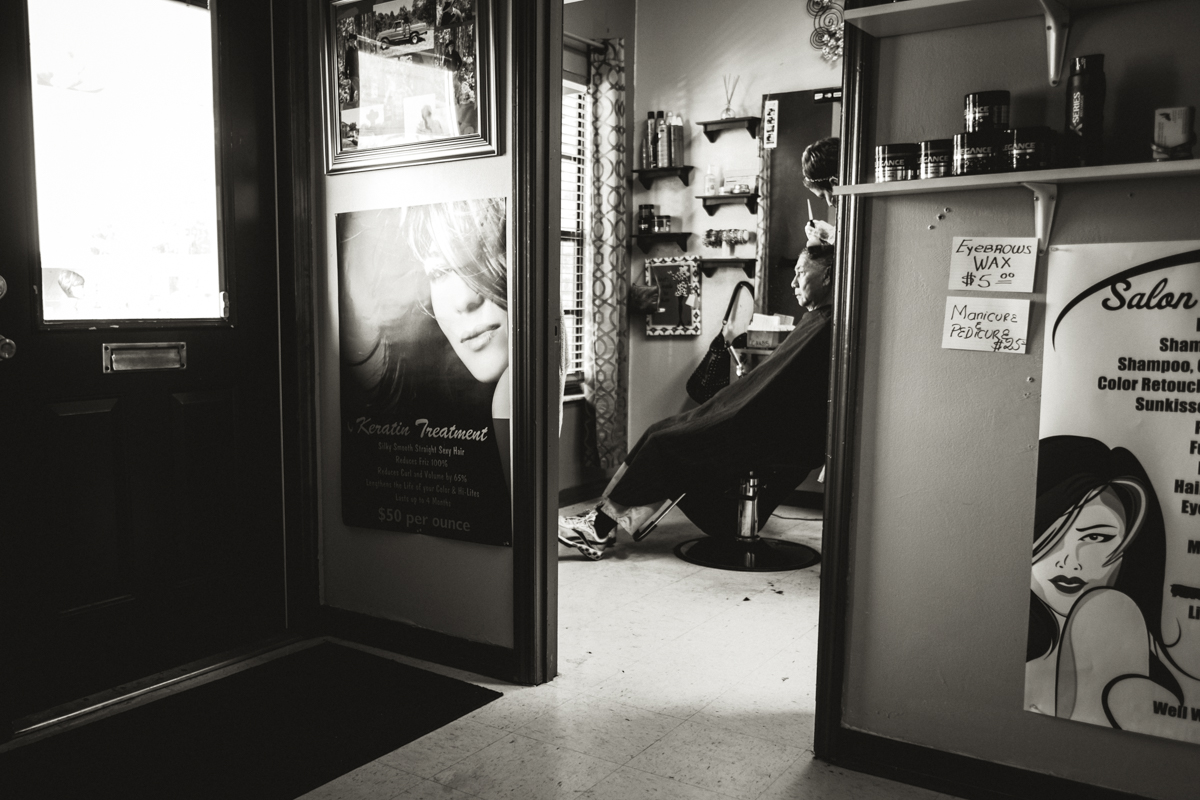 I processed this using my Kevin Mullin-esque preset. I think it gives more attention to the subject (the seated client).
Which do you like best?